(re)Imagining Community - Summer 2022
4 - 16 July 2022
Kornos, Cyprus


This programme is funded by the European Union and implemented by UWC Cyprus.


After two online short courses, UWC Cyprus is returning with a face-to-face summer programme! Join the UWC Short Course "(Re)Imagining Community" this summer in Kornos, Cyprus.
The course will take place in the town of Kornos, where 36 participants will come together for two weeks. Participants will re-imagine what their communities can look like and be equipped with a toolkit to become young changemakers.
Throughout the course, participants will work together in small groups to develop and design a social impact project. Working in diverse groups, matched by their interests, they will be able to experience the value of collaborative and inclusive teamwork.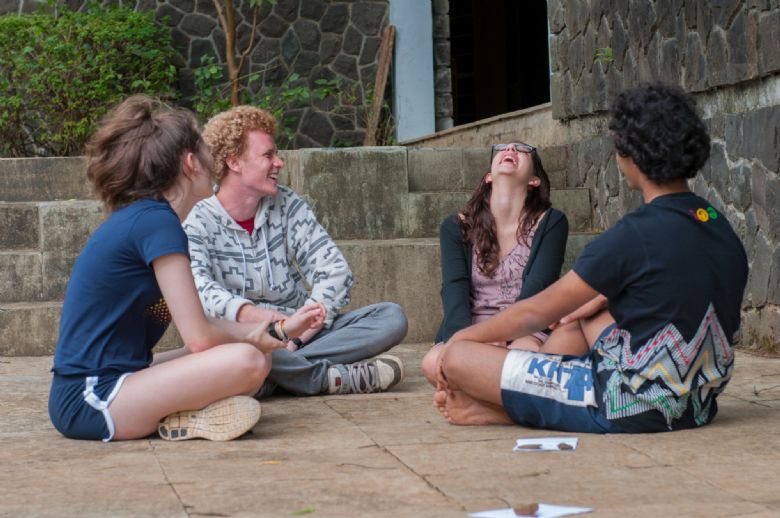 During the course, participants will have an opportunity to:
Learn more about and discuss issues like sustainability, diversity and inclusion, and social change
Build their leadership and changemaker skills - and put them to the test as they develop a social impact proposal
Join an experiential learning process that centres the participants' voice and perspectives
Meet with and make friends with like-minded peers from different cities, towns and countries
Learn from an international team of facilitators
Leave feeling more equipped to tackle global issues through local action
DETAILS
Dates: 4 July - 16 July 2022
Location: Kornos, Cyprus
Language of course facilitation: English
Eligibility:
- You are born in 2005, 2006 or 2007;
- You have intermediate English proficiency or higher;
- You are fully available from 4 July to 16 July 2022;

𝗥𝗲𝗾𝘂𝗶𝗿𝗲𝗺𝗲𝗻𝘁𝘀 𝗳𝗼𝗿 𝗖𝘆𝗽𝗿𝗶𝗼𝘁 𝗣𝗮𝗿𝘁𝗶𝗰𝗶𝗽𝗮𝗻𝘁𝘀:
- You were born in Cyprus or one of your parents was born in Cyprus;
- You are a resident in Cyprus.
Application information: Interested participants should apply through our online application form.
Application deadline: Early application: 4 May 2022. Late application: 20 May 2022. Priority will be given to applicants who apply by the early deadline.
Course fee: This course is funded by the European Union. Successful applicants will receive a scholarship to participate in the short course.