Sankar Debnath
27 March 2017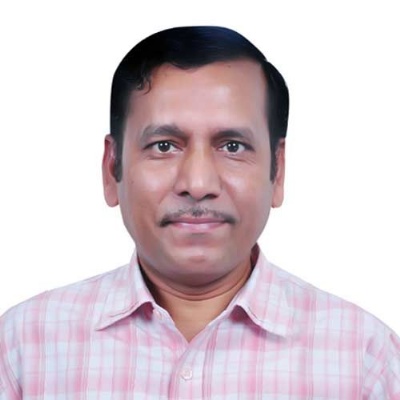 Librarian, UWC Mahindra College
Sankar joined UWC Mahindra during its very first year of operation. A soft-spoken and self-effacing man, Sankar is more comfortable speaking of the role friends have played at important moments in his life than of his own role on campus, first in food services and then as librarian.

As a teenager from Calcutta who moved to Mumbai in search of work, Sankar's friends helped him afford the books that eventually enabled him to earn his high school diploma. In the late 1990s, when he was a young man dreaming of travel while working in the food services industry, his friends convinced him to apply for a job at a new international school in the city of Pune. And later, as a librarian at UWC Mahindra, Sankar received what he calls life-changing help from students who raised funds for medical support for his two sons.
When not working in the library, Sankar likes to meditate and take his sons for walks through the scenic campus. His wife is also part of the Creativity, Action, Service (CAS) activities related to dancing and knitting. Sankar says that although foreign travel was out of his reach, through working and living at UWC Mahindra for all these years he has made friends with people from all over the world and learned about more cultures than he could ever have visited in a lifetime.
"It's a little like fate," he says. "I wanted it very much, and somehow in a way it has happened for me."